Regular price
Sale price
$32.00 CAD
Unit price
per
Sale
Sold out
Grass fed and finished suet tallow balm from Fishburn Ranch! We are so excited to carry this - I love it! Use it on everything :) 
4 oz containers. Family Size!

Grass-fed Tallow…

Contains Vitamins A, D, K, & E, & B12, all of which are extremely beneficial for skin. Your skin does absorb what's put on it and your body wants these vitamins.

Is rich in minerals.

Is antibacterial & antimicrobial

Helps to prevent skin's loss of moisture

Aids in skin regeneration for skin that appears healthier and more youthful

Contains conjugated Linoleic Acid (CLA) with natural anti-inflammatory properties

Contains oleic acid (omega 9) aids other components in penetrating deeply into skin

Contains stearic acid which helps to repair damaged skin, and improves skin's flexibility and suppleness

Contains palmitoleic acid (omega 7) which is one of our skin's basic building blocks 

Contains palmitic acid which helps improve the protective barrier function of skin.
Ingredients: Grass fed and finished suet tallow, organic extra virgin olive oil (Frankincense & Lavender scents will have according essential oil in them)
View full details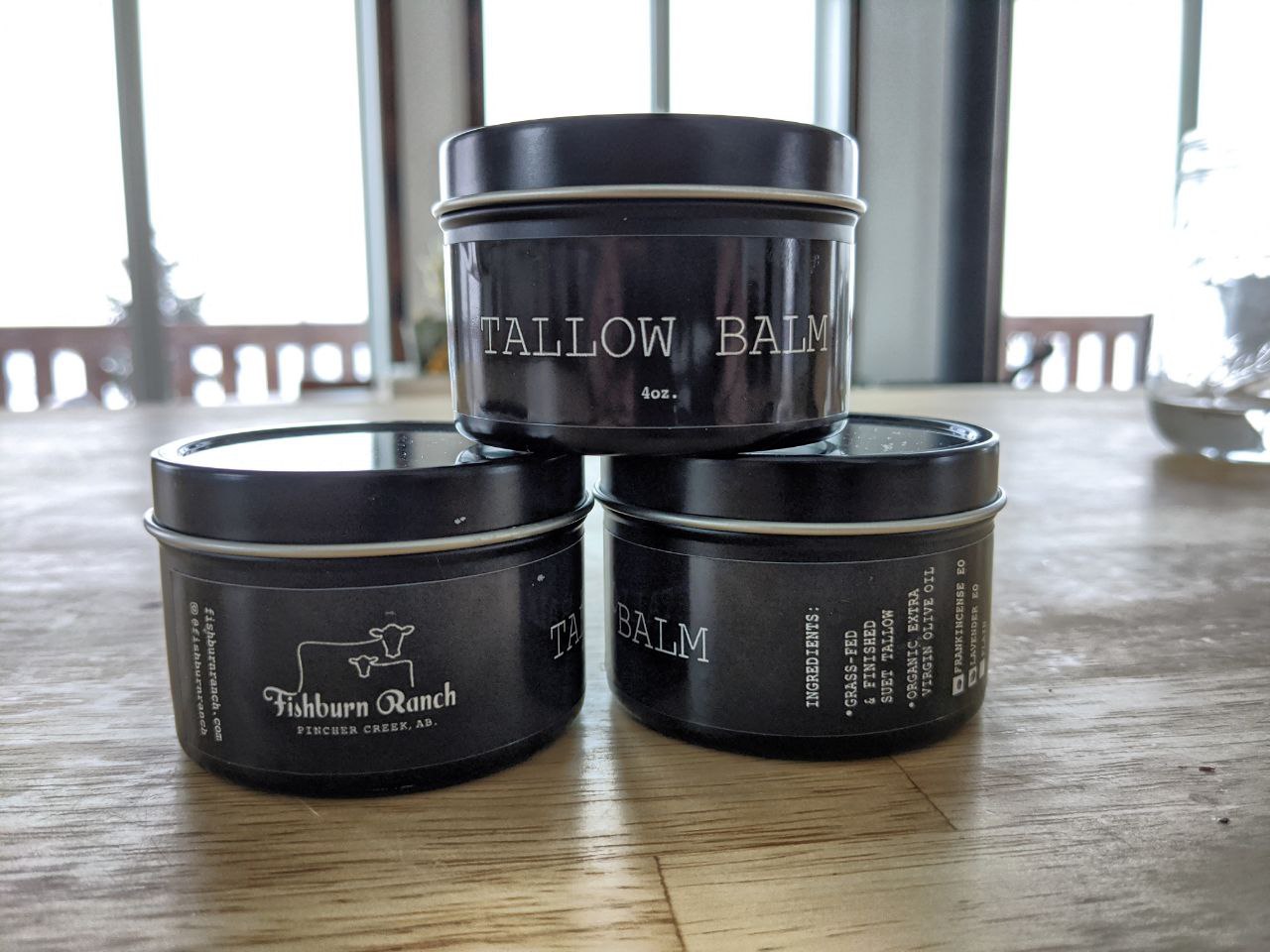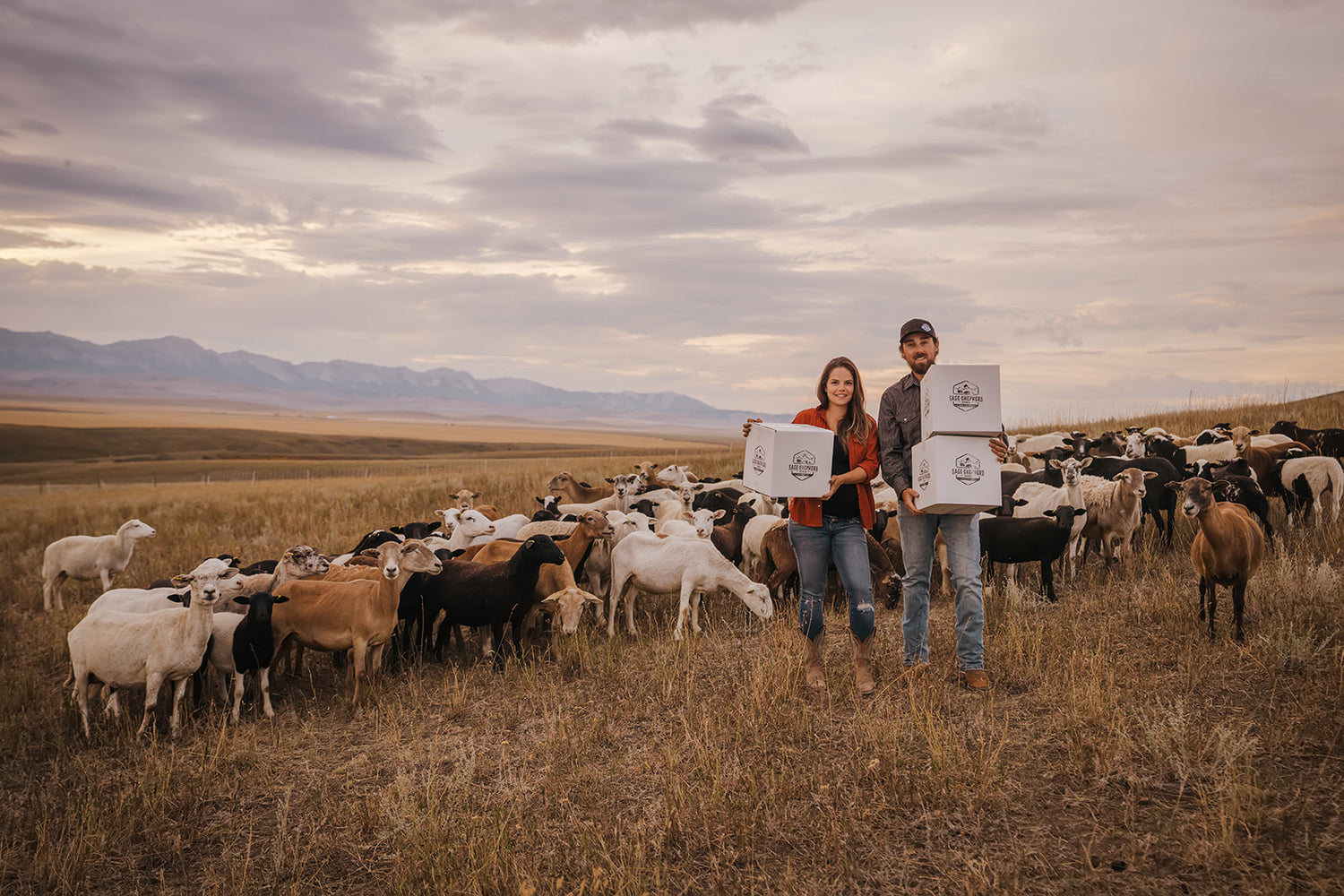 Raised by real, local ranchers
That's us. Mack & Abby. We are the first generation, husband and wife duo who run the ranch. It isn't always easy but we do it because we love it. 
We raise the cows, sheep and pigs, we pack the orders, and we are the ones you will meet on pick up day. The meat you get is what we feed our family every day.